About the Project
Acacia Irrigation is a project by the Sustainable Engineering Lab, to provide solar powered irrigation for farmers in Senegal.
It is a batteryless, multi-user, pay-as-you-go system currently providing irrigation for twenty one smallholder farmers.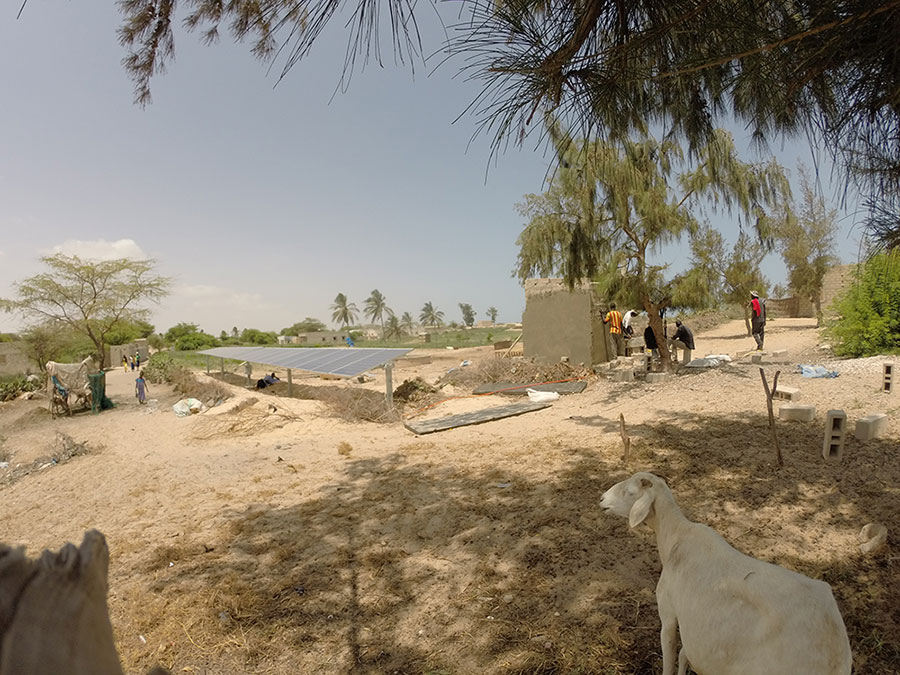 Solar Installation Sites
We have installed three fully functional systems in Gabar, Senegal.
Site 1: 6.8 kW
Site 2: 4.8 kW
Site 3: 4.8 kW
Each site comprises 7 fields, and fields are approximately 0.5 acres to nearly 2 acres in size.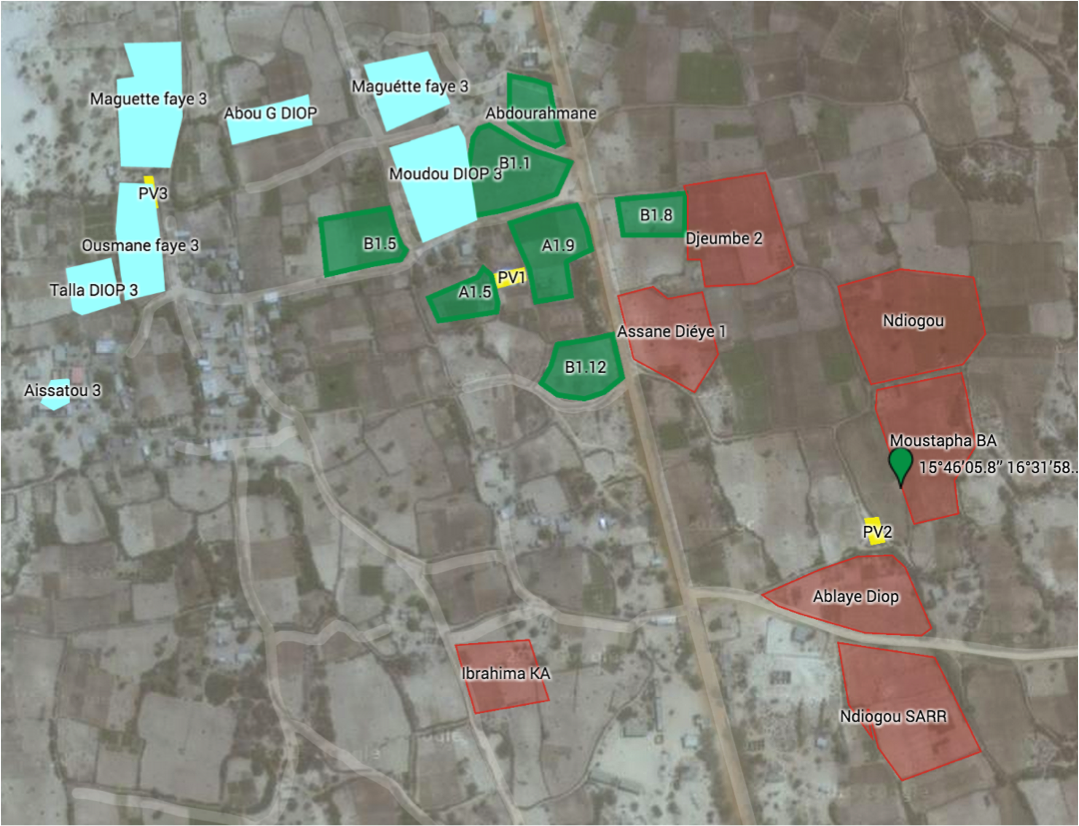 Submersible pumps
3-phase submersible pumps (0.75 kW).
System Hardware
No Batteries! Panels connected to VFD to generate AC power 415 V, 3-phase, 50 Hz. A micro-computer controls scheduling of pumps.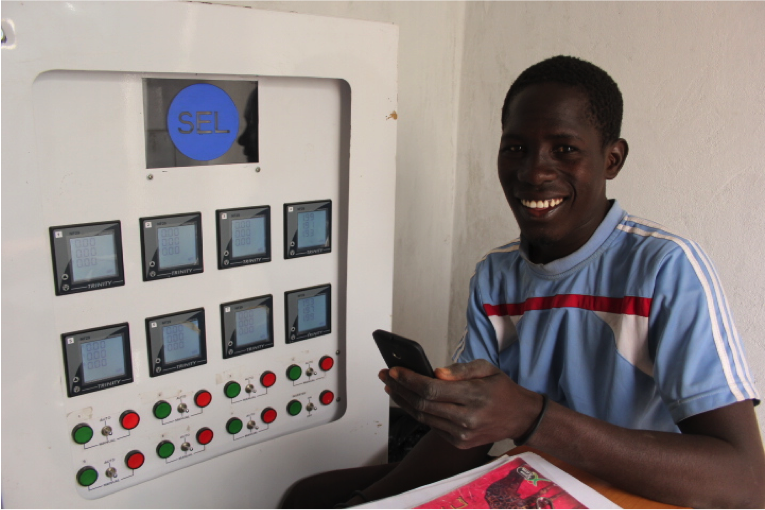 Micro-computer
We use a Raspberry Pi connected to a custom circuit board, that lets us communicate with light and temperature sensors, switches, and smart-meters.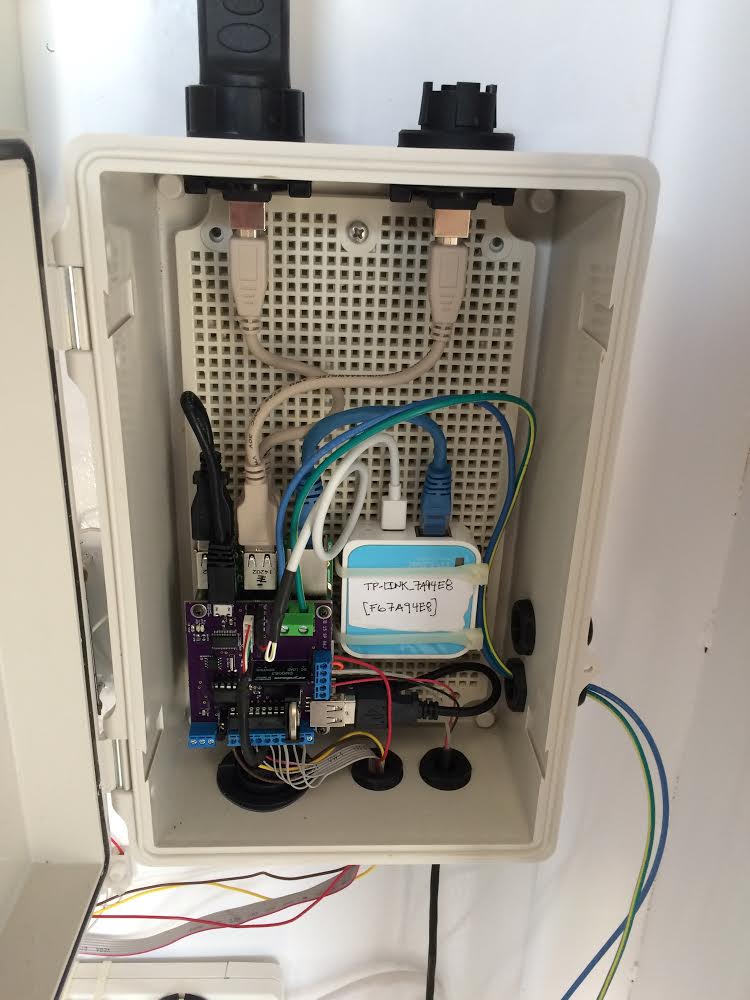 System software
The pump operator uses a smart-phone connected to the micro-computer through wifi to schedule pumps. The software runs an asynchronous Python 3 application that coordinates pump scheduling based on sensor data.
More images